ShitBegone toilet paper is a quality product that exemplifies your attitude and approach to life.
Part journey of discovery, part assertion of responsibility, part embrace of life, ShitBegone expresses hope and belief that a better world is possible.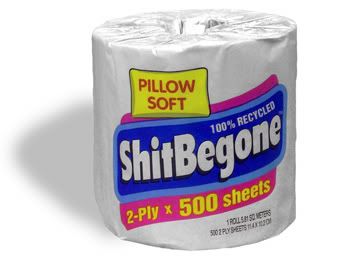 WOW I did not know toilet paper could really improve your life!!!!!!!
They sell it right